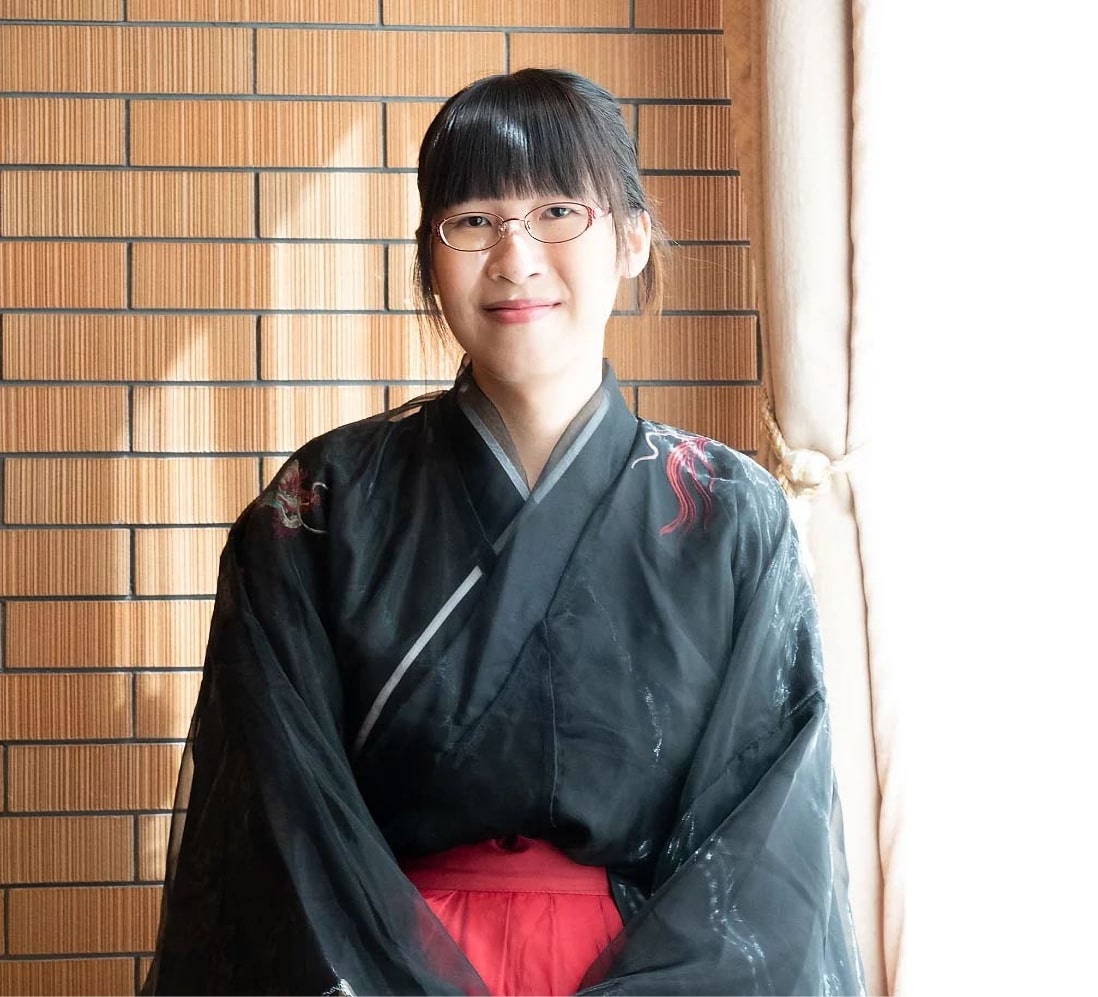 Photo: Inagaki Junya
李 琴峰
り・ことみ / Li Kotomi


/ Li Qinfeng
Li Kotomi is a critically acclaimed Japanese-Chinese bilingual author, translator and interpreter.
Born in Taiwan in 1989, Li moved to Japan in 2013. Li made a searing literary debut in 2017 with the novel Solo Dance (独り舞), her first work written in her second language of Japanese, for which she was awarded the 60th Gunzo New Writers' Award for Excellence.
The novel Count to Five and the Crescent Moon (五つ数えれば三日月が) was shortlisted for the 161st Akutagawa Prize and the 41st Noma Literary New Face Prize in 2019. In 2021, Li received the Minister of Education's Art Encouragement Prize for New Artists with The Night of the Shining North Star (ポラリスが降り注ぐ夜). One of her most distinguished work to date, The Island Where Red Spider Lilies Bloom (彼岸花が咲く島) was nominated for the 34th Mishima Yukio Prize and won the 165th Akutagawa Prize in 2021.
Li's other notable work include Moon and Starlight Night (星月夜) and Celebrating Life (生を祝う).
Written/translated publication
Notable Awards and Accolades
・

Solo Dance

(独り舞) - Awarded the 60th Gunzo New Writers' Award for Excellence
・

Count to Five and the Crescent Moon

(五つ数えれば三日月が) - Shortlisted for the 161st Akutagawa Prize
・

Count to Five and the Crescent Moon

(五つ数えれば三日月が) - Shortlisted for the 41st Noma Literary New Face Prize
・

The Night of the Shining North Star

(ポラリスが降り注ぐ夜) - Awarded the Minister of Education's Art Encouragement Prize for New Artists
・

The Island Where Red Spider Lilies Bloom

(彼岸花が咲く島) - Shortlisted for the 34th Mishima Yukio Prize
・

The Island Where Red Spider Lilies Bloom

(彼岸花が咲く島) - Awarded the 165th Akutagawa Prize in 2021.
・Recipient of Tokon Award, 2021, Waseda University Tomonkai (Alumni Association)
・Recipient of the Cultural Prize, 2021, from Dr. Lin Tsung-I Foundation
・Awarded the Eslite Annual Best Book Awards: Most Promising Author of the Year 2022